I had my meal at Chilis last time. It was nice and the price is nice as well (I believe that you know what I'm talking about). ;u; Then, we bumped into a shop that sold candies and unfortunately, I forgot its name. That's not important anyway. I saw macaroons there! Gosh, finally. I didn't buy it because I was not in that buying mood and it was expensive as usual. It cost me RM23 for only 6 pieces.
I thought that I could take pictures there, but they didn't allow LOL. Still, I managed to take one picture there.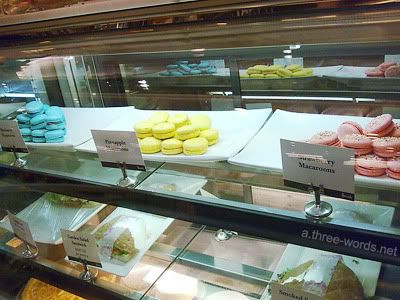 I think they had 6 flavours only.
Last Thursday, I went for a job interview. They offered high salary but it was really not convenient for me to go there. I didn't promise them anything, because they would give me job offer immediately once I nodded my head there. I just didn't like that job much, I didn't turn down or accept the job. I have to do more survey and I told them that frankly. Hahaha…
The star for today's post, hello, meet Lulu!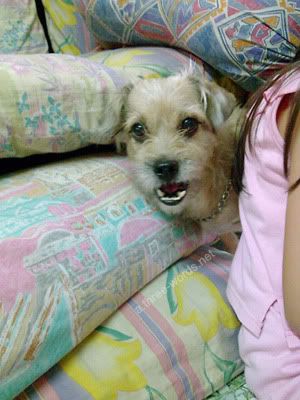 Lulu is a shy dog.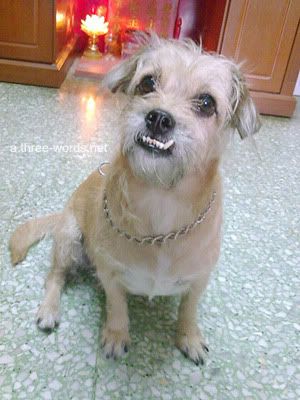 Lulu has been a good girl.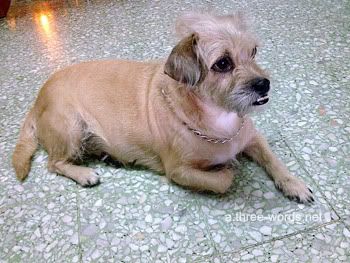 She's getting bored. =v=
I'm not a puppy lover, but after I played with my friend's dog and Lulu, I like dogs quite a lot! I love to brush their fur so much! ♥ My aunt told me that Lulu always bark at strangers but she didn't bark at me at all. I guess she likes me too. XD She cute, because when you gave her food and asked her not to eat, she will just stare at the food until you let her eat it. She's really cute and obedient. ♥
Btw, I will have finals soon. I'm going to Comic Fiesta tomorrow. I'm wondering what is over there.













A girl lady.
♥ food, blogging, webpage designs, photography, travelling, homemade.
More?
√ Compatible with Firefox and Chrome.